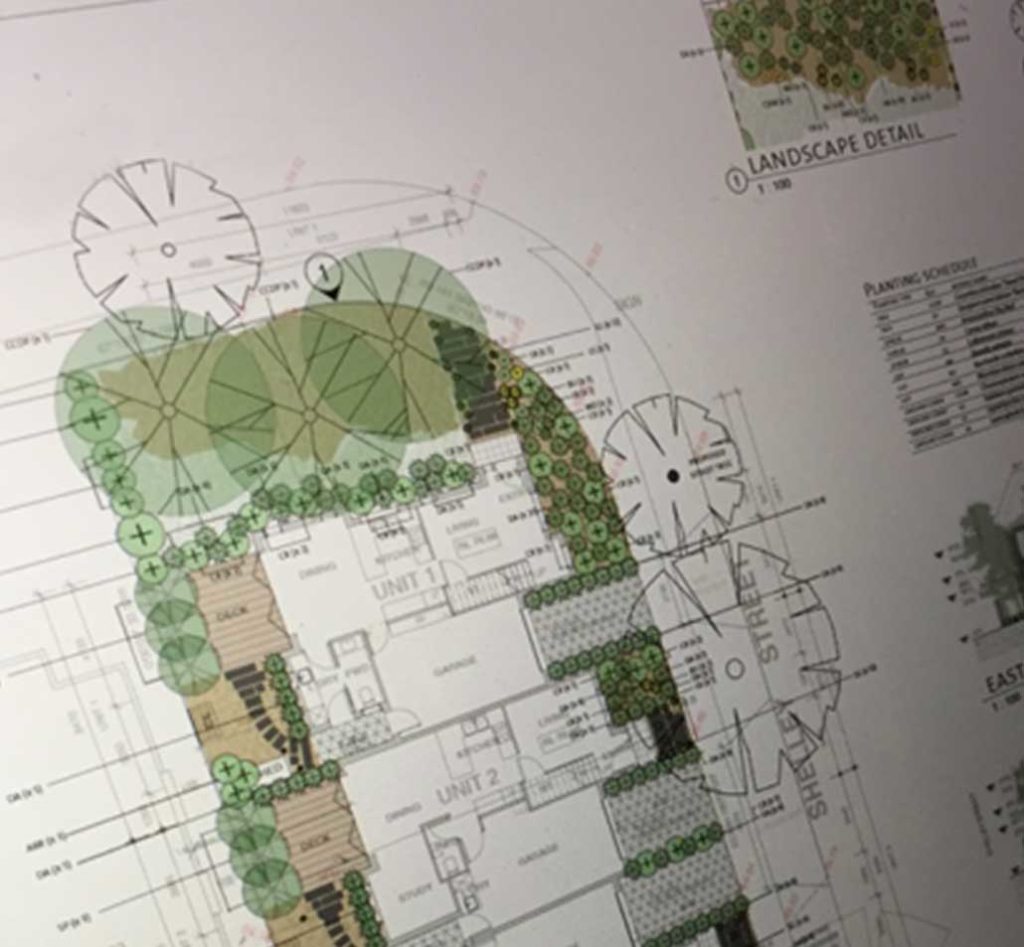 Residential development, Victoria
Creating landscape design that adds value to the development, complimenting the architecture and meeting local council regulations. 
Site analysis and a vegetation report provide the basis for the landscape design and development. The design is formalised with documentation and plans in preparation for council permits and construction.